---
Photographic Equipment for sale - Home
e-mail me at angelo_p@gmx.net

500mm f/8 Mirror Lens
manual-focus lens, Nikon mount
This lens has 3 aperture settings: f/8, f/11 and f/16.
The f/11 and f/16 are obtained with internal neutral density filters (not by a diaphragm).
This is a "no brand" lens, I could not find any brand markings on it. When I bought this lens a few years ago, I was told that it was made in USSR. I do not see any markings to that effect; and to the contrary, the lens hood and the case say "Japan" on them. So, I really do not know the origin of this lens.
It is well built, all metal construction.
It uses a T-mount; a Nikon mount is included.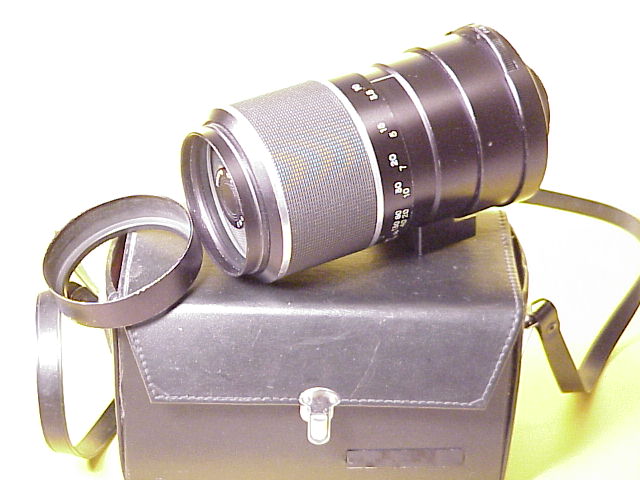 the lens with the lens hood and the semi-rigid case.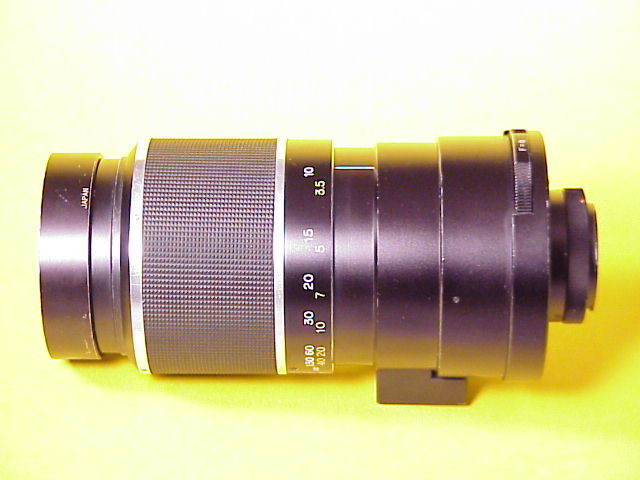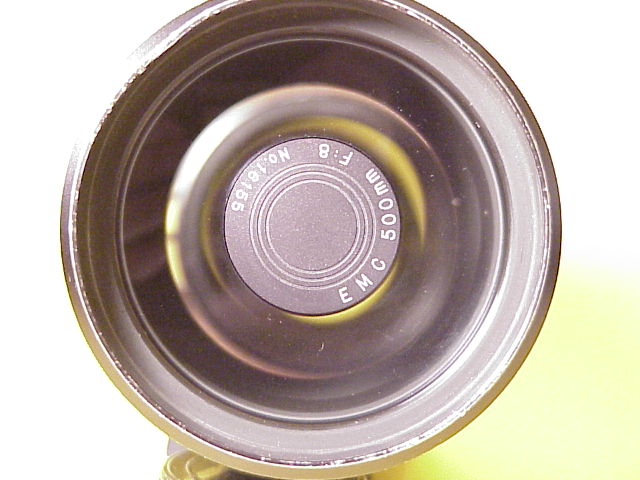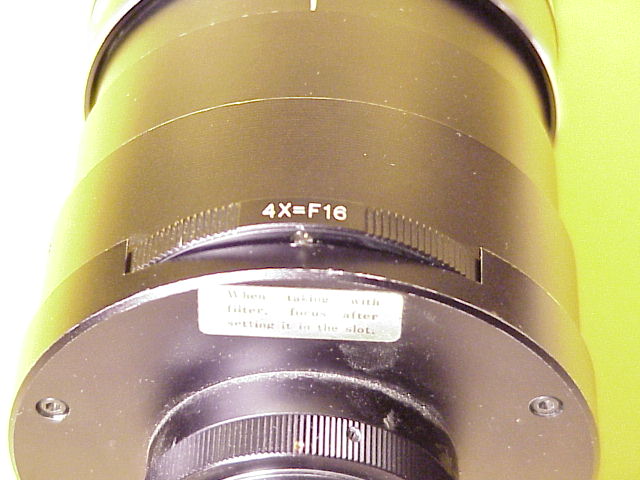 The aperture set to f/16.
The proper neutral density filter is position by rotating the aperture ring. The aperture ring is somewhat stiff.


the lens back showing the T-mount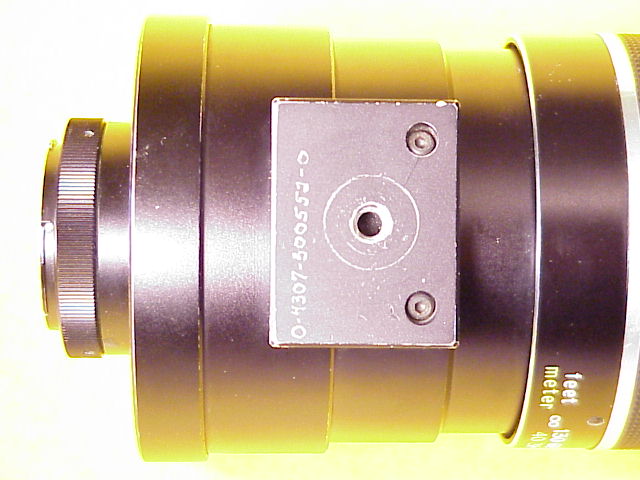 The lens includes a fixed position tripod mount

e-mail me at angelo_p@gmx.net
Photographic Equipment for sale - Home
copyright: Angelo P.
Ottawa, Ontario, Canada