---
Photographic Equipment for sale
e-mail me at angelo_p@gmx.net
Angelo P. @gmx.net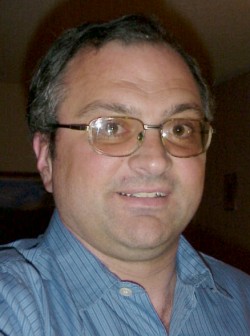 I am an photo amateur who is regularly renewing his equipment. I buy, play with, get bored, and eventually sell my equipment. And start all over again.
Photography is something that I enjoy since my childhood. I got my first 35mm camera (a Minolta Himatic-C range-finder that I still have) before my teen years. My own children do not seem to share the same passion yet, but I am working on it.
I am mainly interested in Nikon 35mm cameras. And all the related accessories.
I also own a 4x5 view studio view camera, studio flashes and related "home" studio equipment. I do not get to use it much, mainly due to lack of cooperation of my main subjects: my children and my wife's dog.
I live mostly in Ottawa (Ontario, Canada) but also spend a significant amount of time in Montréal
(Québec, Canada).

My photographic equipment for sale
e-mail me at angelo_p@gmx.net
Photographic Equipment for sale
copyright: Angelo P.
Ottawa, Ontario, Canada